It's 2022, Google is making major changes to the way it's system operates, but the game is still the same. Every business is fighting to be on Google's first page. As a small or medium sized business competing with competitors that have bottomless budgets to shell out for marketing, what are your chances of showing up on Google's first page?
The good news is, with the right mix of SEO and content strategy, you can "tell" Google's algorithm to rank your website on Google's first page. Here are the top 5 tips to rank #1 on Google's first page in 2022.

Write High-Quality Content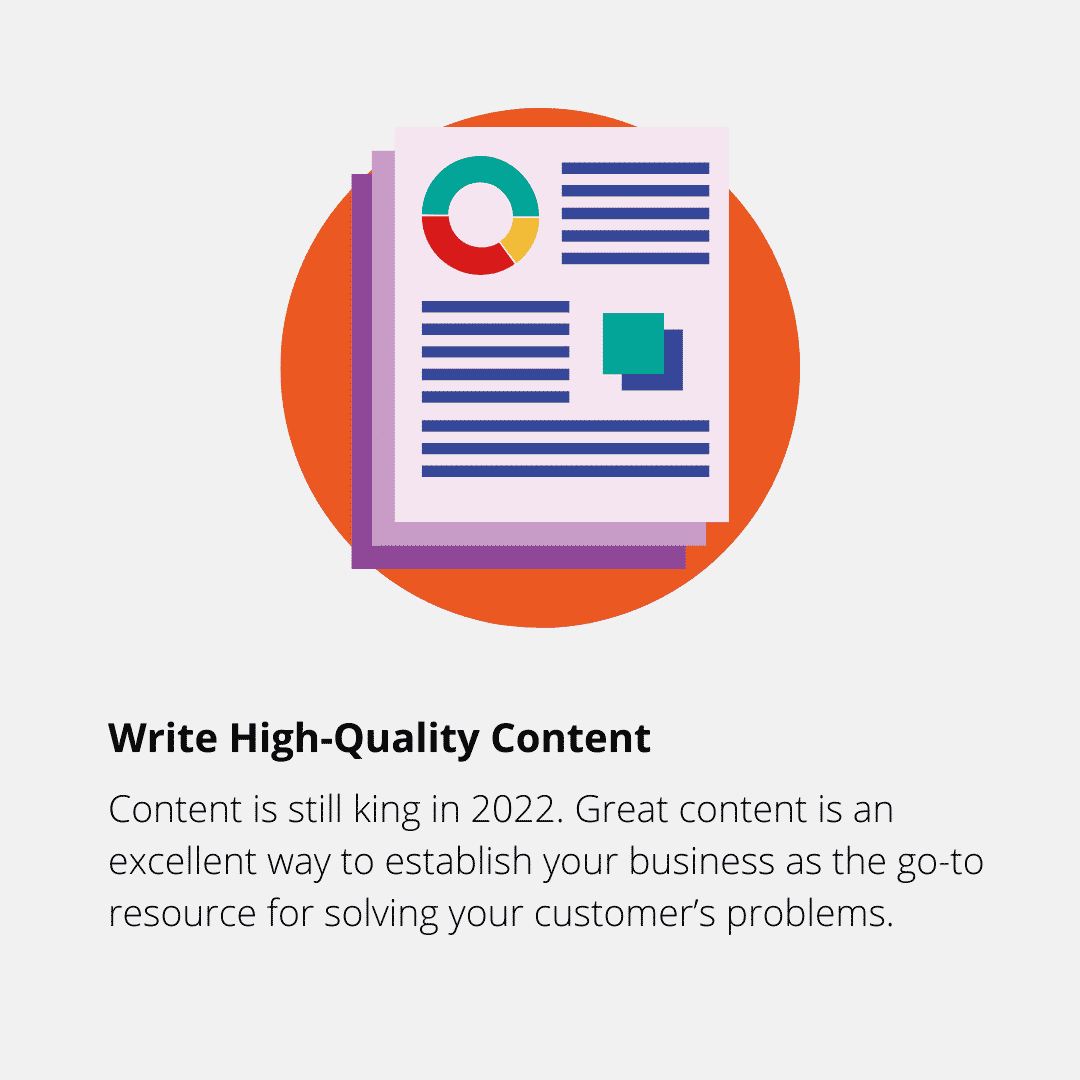 Google may update its ranking algorithm every year. But it will always favor content that provides real value to customers. More than 20 years later since Bill Gates coined the phrase "Content is king," content still remains king in 2022.
Why? Because content grabs attention and provides answers. Your content will either hook your audience or shoo them away. Great content is an excellent way to establish your business as the go-to resource for solving your customer's problems.
Content length is also an SEO ranking factor. Do a quick search of the top articles on Google, and you'll see well-written, robust, and comprehensive articles 100% of the time. It's tough to rank your page with thinly written content.
But that's not to say that you can stuff keywords on your page with no clear objective. Your content should have personality and value. It has to have some flavor, like a good cup of coffee that keeps on getting better with every sip. 
Google's algorithm favors pages that have high-quality content. Although word count matters, it'll only work when coupled with quality, engaging content. There's no clear rule of thumb for optimal word count, but Niel Patel's study should give you an idea of the optimal lengths for your industry.
Boost Your On-Page SEO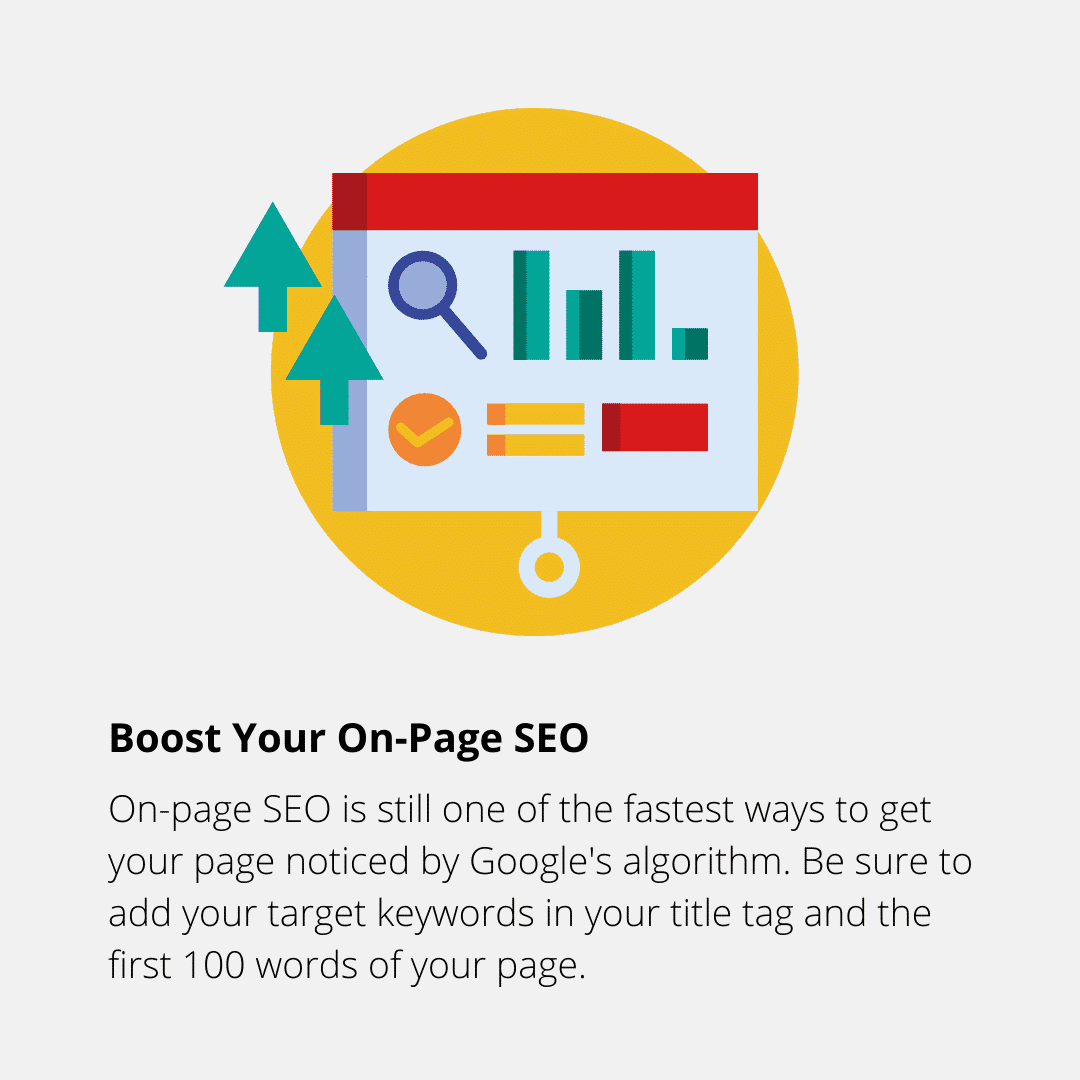 Even if you have your content nailed down, your page can still get drowned out by competitors if it's not optimized for your target keywords. On-page SEO is still one of the fastest ways to get your page noticed by Google's algorithm. By implementing key on-page SEO tactics, you can boost your rankings within days.
Here are some actionable on-page SEO tactics you can start implementing today:      
Start your title tag with your target keyword.

Google puts more emphasis on the keywords that appear first on your page and less on the words that come after.

Your target keyword should appear in the first 100 words.

Starting your content with your target keyword makes sense because you're basically telling Google: "Hey Google. This is what this page is all about." 

Add related keywords to your content.

LSI keywords are words and phrases that are related to your topic. Adding related keywords on your page helps Google's algorithm understand, classify, and rank your page for your target keyword. Always avoid

keyword stuffing.

Google penalizes websites caught stuffing the keyword turkey.
Optimize Your Website for Mobile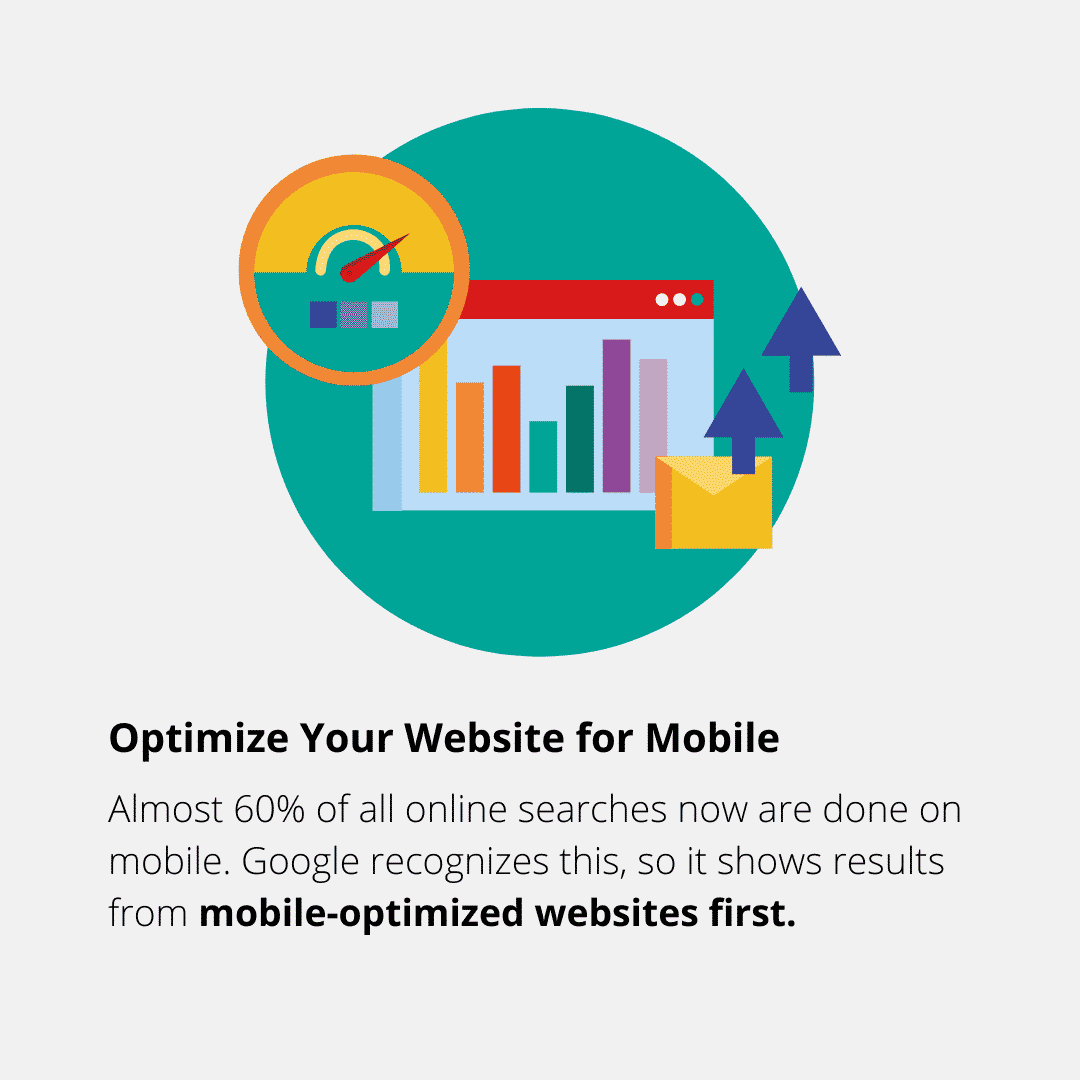 Optimizing your website for mobile devices is another major SEO ranking factor. Almost 60% of all online searches now are done on mobile. Google recognizes this, so it shows results from mobile-optimized websites first.
Even when you have a killer on-page SEO and content strategy, your website can still be under-ranked if it's not optimized for mobile use. Other things to consider include page speed, accessible menus, and user experience.
Get Quality Backlinks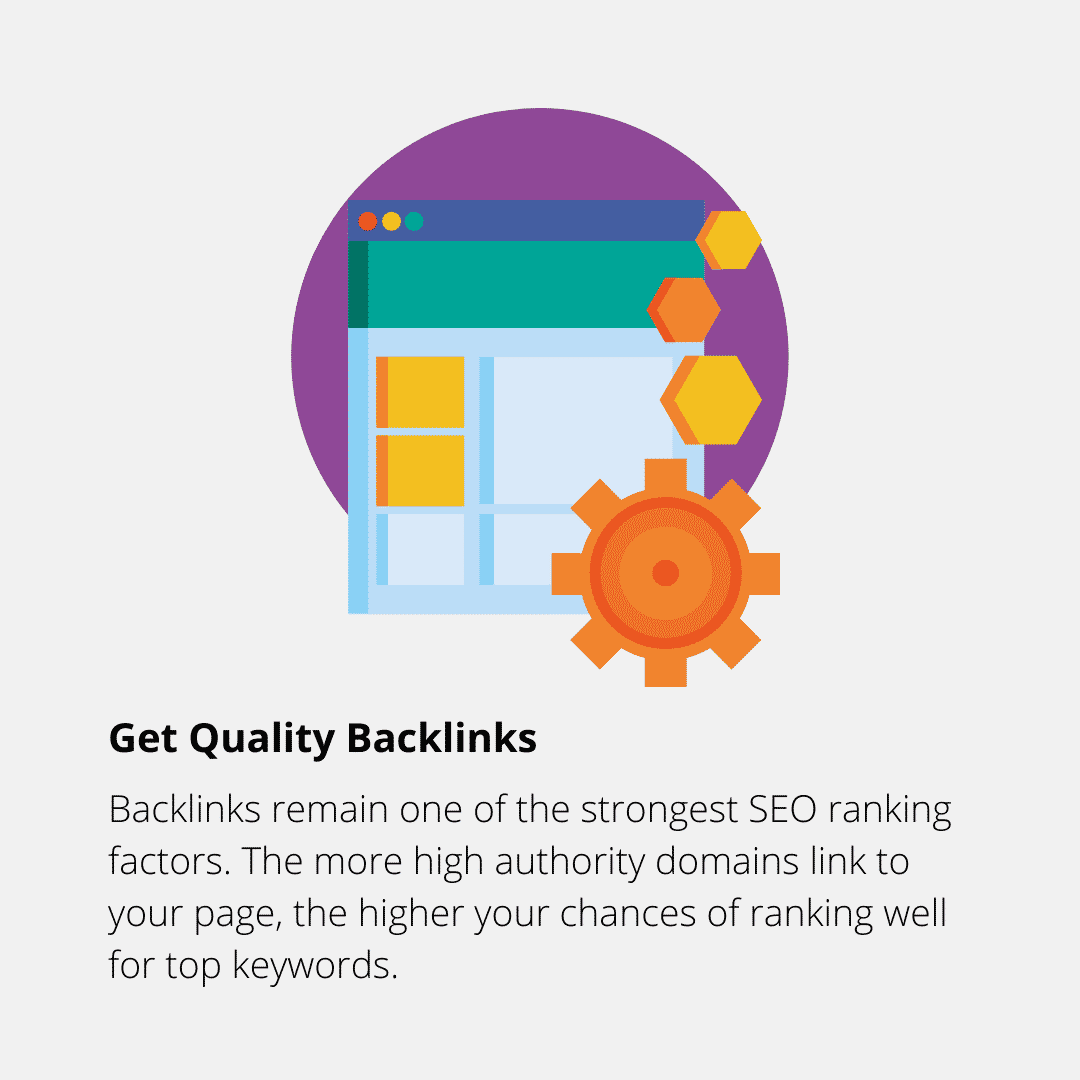 Backlinks remain one of the strongest SEO ranking factors. It can improve or hurt your ranking, so it's crucial to get quality backlinks and monitor your backlink profile.
The more high authority domains link to your page, the higher your chances of ranking well for top keywords. Low-quality bank links can hurt your ranking. This is because backlinks tell Google's algorithm how credible your website is. 
Claim Your Google My Business Profile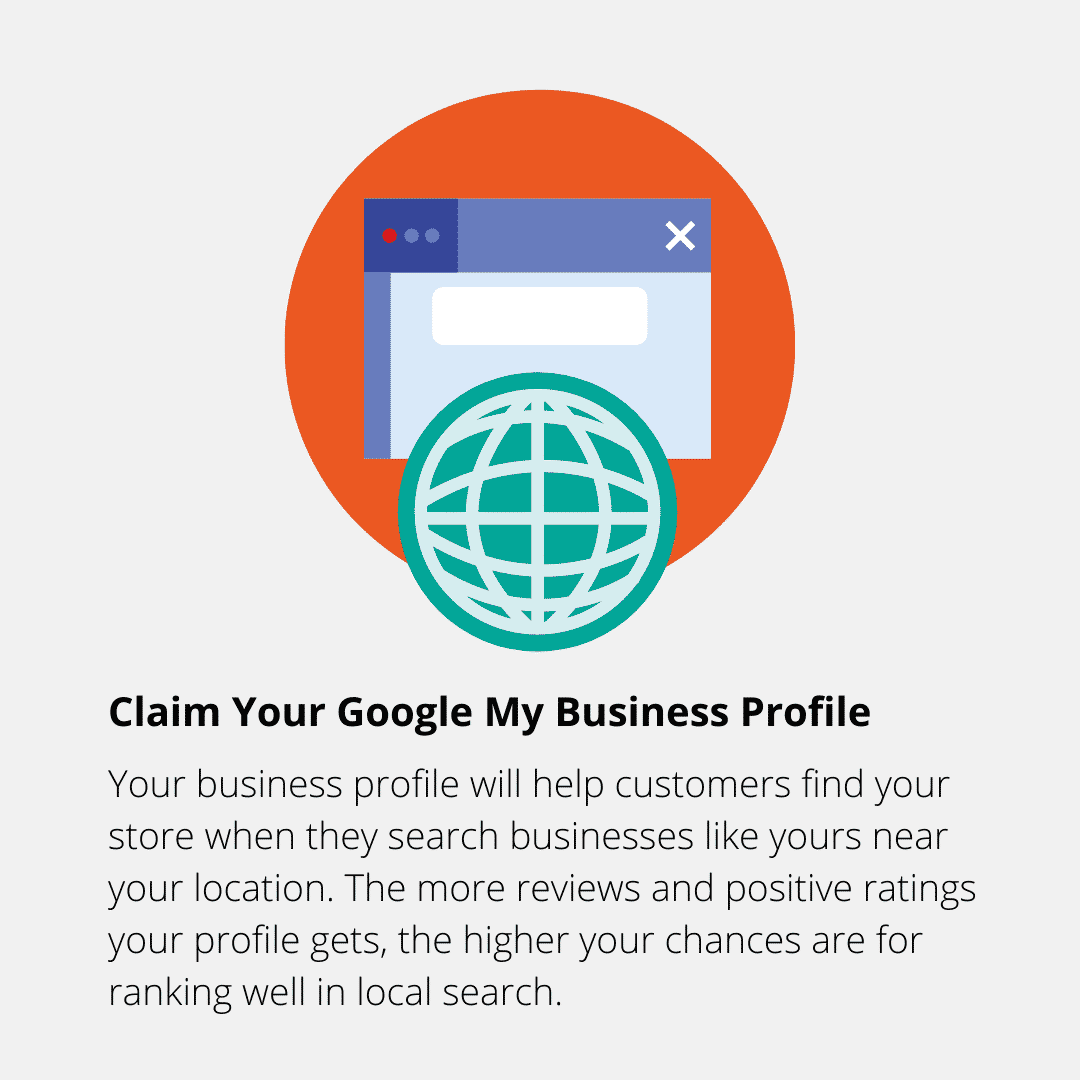 If your business targets particular local areas, claiming and updating your Google My Business profile is an important step. Your Google My Business will help direct customers to your profile when they search for a business like yours near their location.
You should update your business info for better quality. This includes providing basic information for your business, verifying your location/s, updating your hours, responding to reviews, and adding photos. You can also create Google My Business posts to help improve your local SEO ranking. 
The more reviews and positive ratings your profile gets, the higher your chances are for ranking well in local search. Verify your Google Business Profile here.
Final Thoughts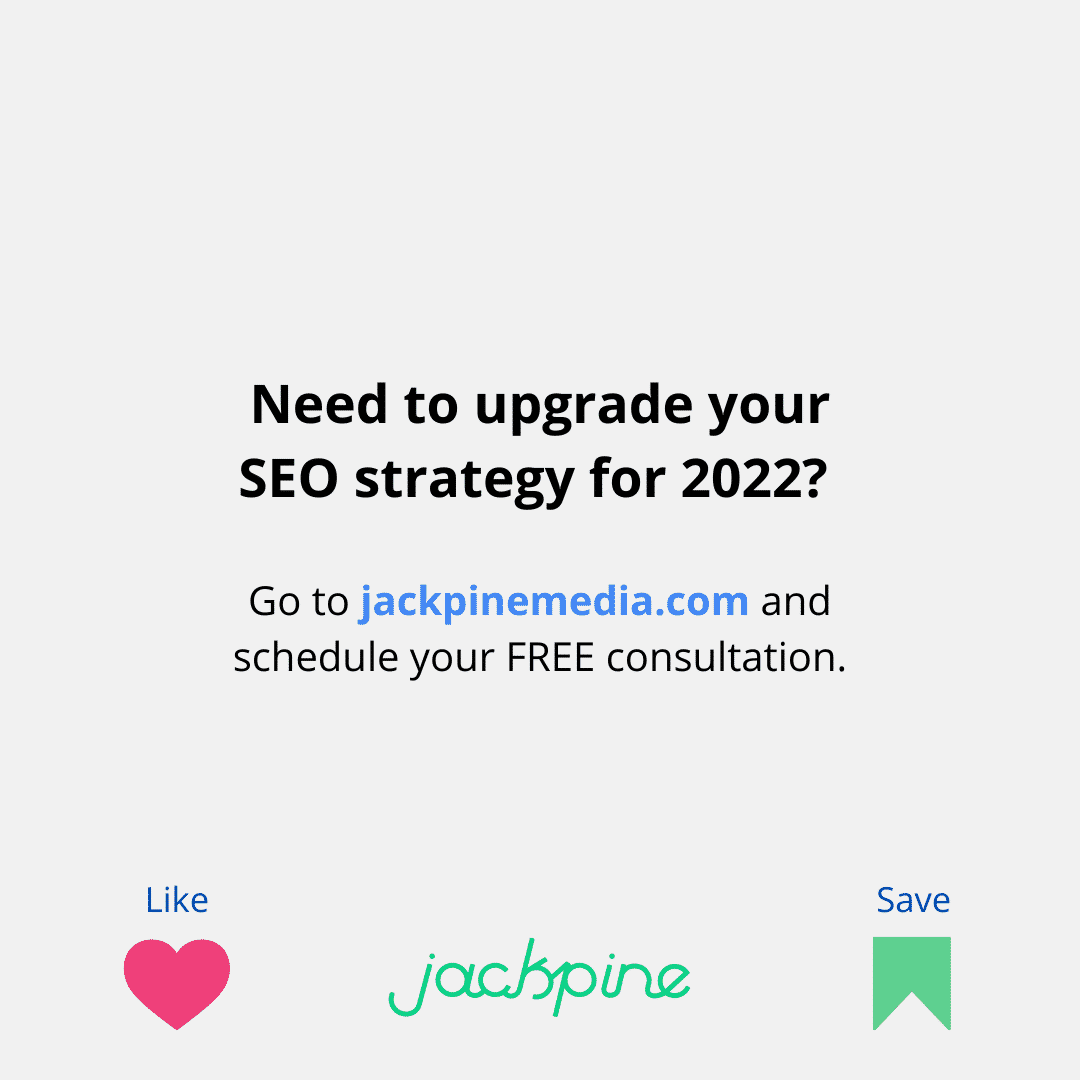 There's a good reason why successful businesses invest in digital marketing. 75% of users don't scroll past Google's first page, while 18% of the organic traffic goes to the page in the first position. If your page does not appear on Google's first page, well, you know what you're missing. 
Successful companies know this, so they work with digital marketing companies to achieve their business objectives. Getting SEO specialists on your team is a worthwhile investment if it means higher rankings on Google's search results.