Before the Internet, large-scale advertising was the domain of big corporations that could afford the copious marketing budgets to boost brand recognition among customers. Small businesses could never dream of going toe to toe with these Goliaths. However, with the Internet, digital marketing has leveled the playing field and enables local businesses to reach customers with the same tools as larger organizations. With local SEO services or search engine optimization, they can increase their visibility, reach existing customers better, and build their brand and customer base better than before. With these advancements people can just search on Google (the #1 search engine in the world) for certain products or services, find your business website, and get what they are looking for in just a few clicks or swipes. Local SEO services are a game changer that can help entrepreneurs grow their businesses.
How SEO Services Work
Search engine optimization increases traffic to your business website by boosting organic search engine results on Google and other search engines. To do this, the website and its content must be optimized for keywords or search terms related to your business or industry. By optimizing your site for search engines, Google will classify your site as a trusted resource for a certain category, niche, product or service. Google's algorithm will then rank you higher in search results, increasing its visibility to users.
SEO Statistics for Local Businesses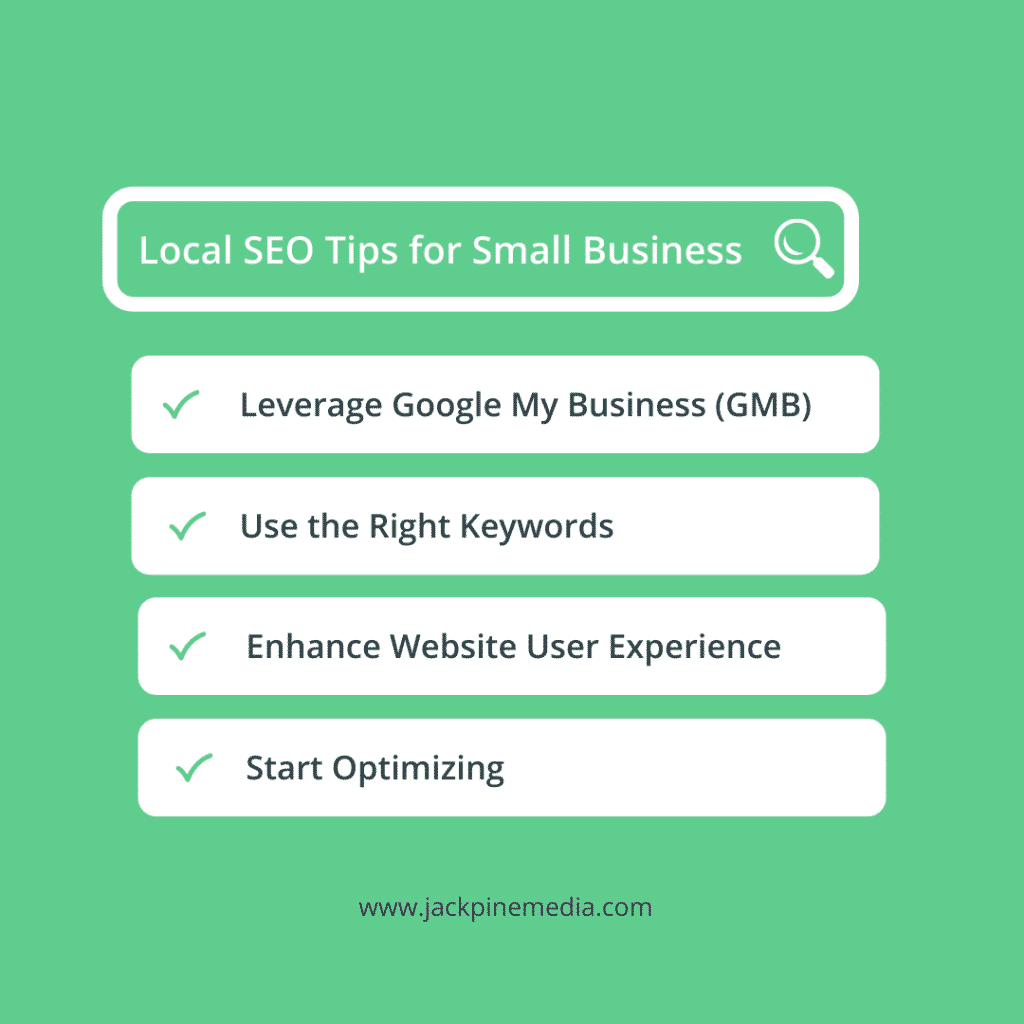 Higher rankings on Google means more traffic to your site, better visibility and more conversions into sales. According to Backlinkco's analysis, the top result on Google gets 31.7% of all clicks and is 10 times more likely to receive a click than a page in the 10th spot. The better a website is optimized, the higher the probability it has of being at the top of the search engine results pages.
Think you don't need SEO services because your business is just local? Well, think again, because half of Google searches are local searches. So small businesses actually need local SEO services the most, if they want to reach more customers in their area. Studies have shown notable statistics such as:
97% of users searched online to find a local business.
Chances are most of your potential customers have no idea about your business until they find it online. This means optimizing your website for keywords that local customers use when searching will help them find your website first on local search results.
70% of users visit a local store after finding the information online.
"Near me" type searches for local products or businesses increased by 500% in just the last couple of years.
People are constantly looking for businesses nearby. If they can't find your business online, you're missing an opportunity to get potential customers who will stay loyal to your brand.
How to Raise Local SEO Ranking
Google's search engine ranks local businesses by using crawlers to index their websites and categorize what the site offers, which will then be matched to users' search queries. There are many factors that affect local SEO rankings and an understanding of these will help guide small businesses and their SEO Virtual Assistants in improving their local marketing strategy. Factors that improve local SEO ranking include:
Leveraging Google My Business (GMB)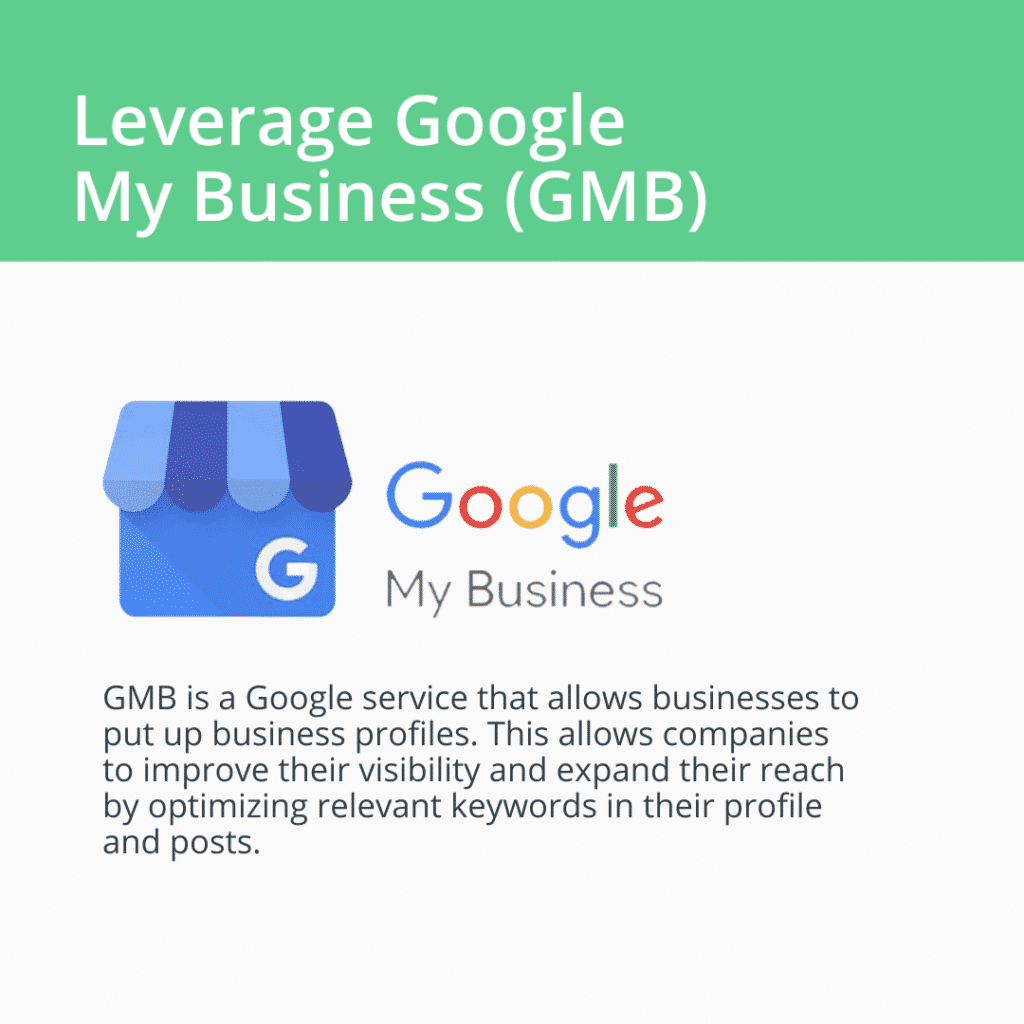 GMB is a Google service that allows businesses to put up business profiles. It is similar to a Google business listing and allows companies to improve their visibility and expand their reach by optimizing relevant keywords in their profile and posts. This will tell Google that your business profile contains the information users are looking for, improving its ranking in local search results.
Once a business profile is verified by the owner, they can add all the information their customers need. This includes photos, business hours, customer reviews, ratings, contact details, and informational posts about products, services or updates.
SEO Services Must Use the Right Keywords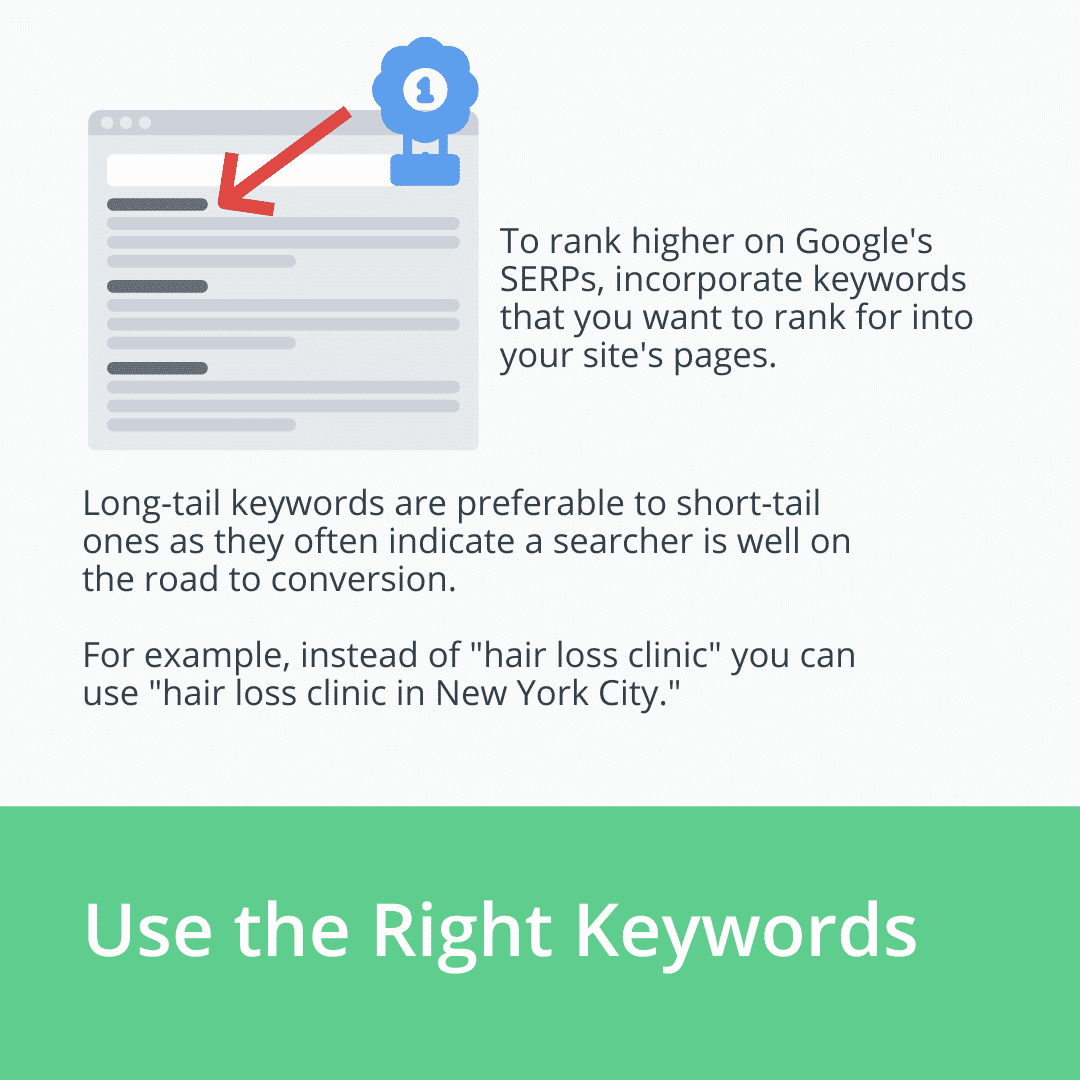 By determining what keywords are in vogue, you can strategically place trending topics in your site. So when Google determines that your website contains the terms users are looking for, your business will rank higher in Google's local search results. So incorporate keywords that you want to rank for into your site's pages.
Location-specific keywords will render location-specific results. These can then be combined with keywords for specific products or services. Long-tail keywords are preferable to short-tail ones, as the latter are generic whereas the former contains specific terms users normally include in searches. For example, instead of "hair loss clinic" you can use "hair loss clinic in New York City."
Enhancing Website User Experience to Raise Local SEO
Search engines have gone a long way and aside from taking people to the sites they are looking for. Now they also analyze user behavior as they browse those sites. How long a user stays on that site, how many pages they go through, and more. Google can tell if a site is meeting users' needs or if they simply leave it after a moment. This means that if users have a better experience on your site, it will get better rankings on Google.
Search engines analyze click through rates (CTR), bounce rates per session and page speed. So be sure your website is designed to be aesthetically pleasing and functional. Additionally, even without search engine algorithms, making your site or online store easy to navigate is the smart thing to do.
Start Optimizing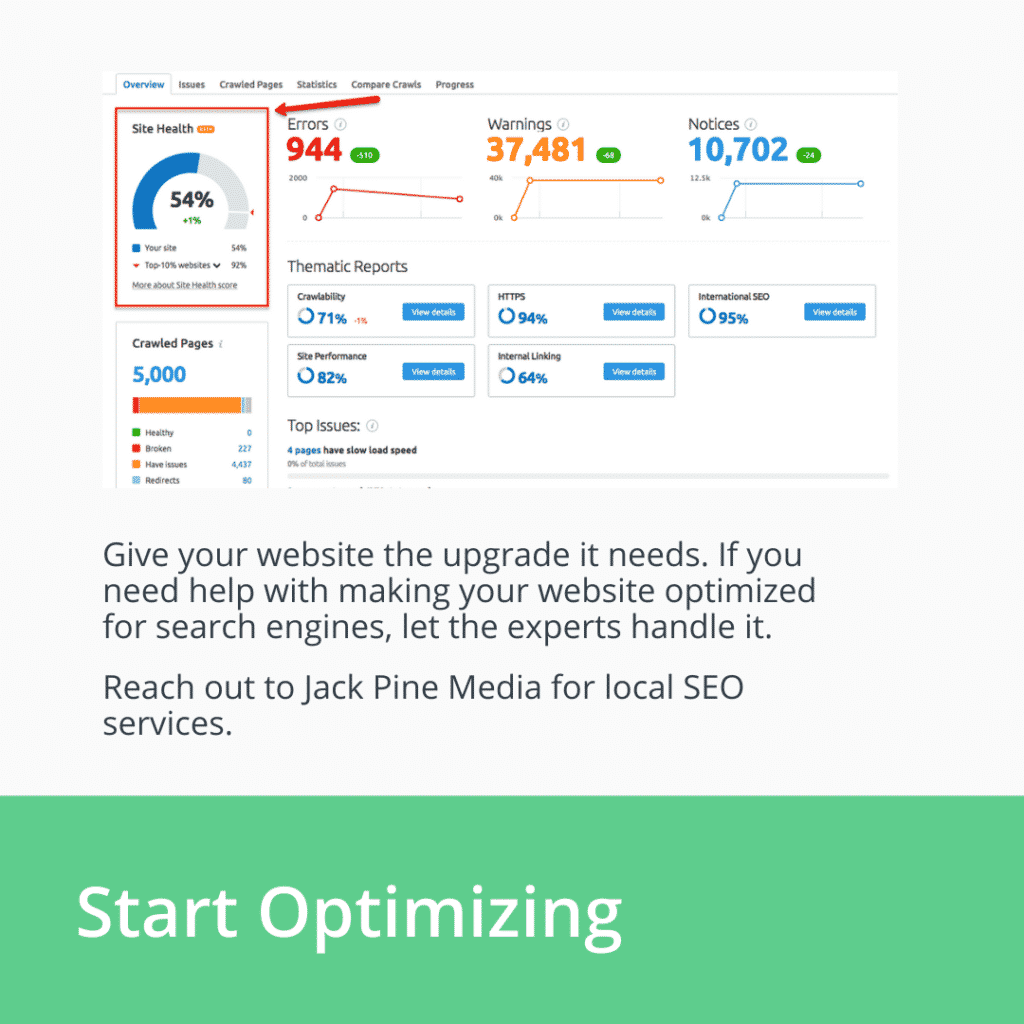 Now that you know local SEO services are crucial for businesses, it is time to get cracking. Give your website the upgrade it needs. Need help with making it optimized for search engines? Don't have enough time to do it all yourself or do it in-house? Then let the experts handle it.
Reach out to Jack Pine Media for local SEO services. Our team of specialists are pros at implementing and managing SEO campaigns. These improve business' rankings on major search engines, especially Google.