The world of online advertising is rapidly developing and changing with updates to tech devices, terms, and user behavior. Businesses can dramatically benefit from these strategies when used effectively and timely. It may sound obvious, but research shows that people are increasingly using the internet to seek information about products and prices before making a purchase. They trust online reviews far beyond the referral of a friend or family member. So, how can you run your business effectively and make the most out of your time with advertising?
Google has launched a new type of advertisement called Performance Max campaigns with the primary objective of using automation and machine learning to generate leads and drive online sales and in-store visits. This is something they have had in development for months and is now becoming their go-to advertisement medium. This automation and machine learning is one of the most significant differences that separate Google Performance Max campaigns from other Google Ads campaigns. This goal-based campaign allows advertisers to access all prior activity on Google Ads for a single campaign, designed to complement your keyword-based search campaigns. Performance Max will help you find more converting customers across all of Google's channels.
With Performance Max, we set up individual campaigns using information such as, campaign goals, budget, and target metrics, and Google handles the targeting and delivery of the ads using Smart Bidding, is an automated bid strategy that optimizes for conversion across all channels, allowing for real-time management of bids, budgets, audiences, creative, attributions, and more.
Performance Max also claims to study and learn what works best and get better at it through machine learning. Despite its premise of automation and machine learning, Performance Max needs a learning period of 6-8 weeks to learn what works and what doesn't.
On top of the promise of advanced automation, it also takes out the guesswork for targeting, bidding, and ad copy strategy. Other benefits include increased goal target rate, maximization of the budget for marketing, quick result turnaround, and custom reporting.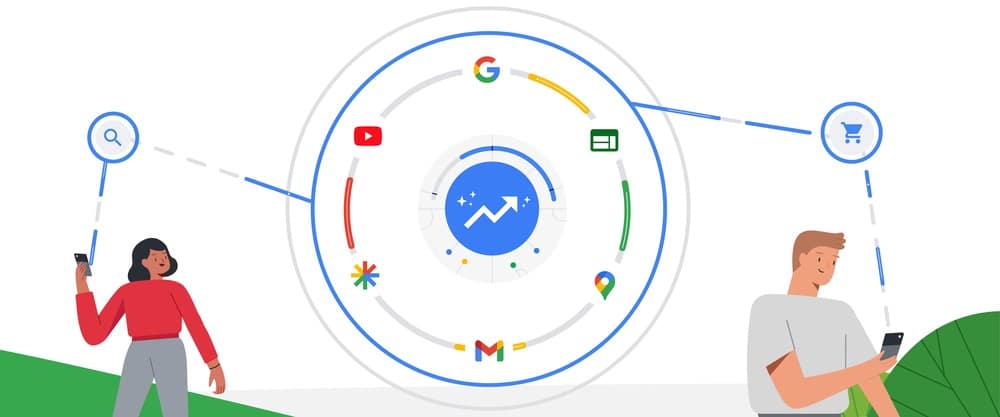 To prepare to launch your Performance Max campaigns:
You need to have a clear goal. These are set with your account manager and finessed with our PPC team to ensure they are in line with trends and user behavior.
Select an objective that best fits your business goals, as this is how your campaign will perform. You will need to pick a campaign objective that best fits your goals: sales, leads, website traffic, and local store visits and promotions.
You have to implement conversion tracking.
Choose and implement which goals to use to optimize your campaign. Performance Max campaigns work best and to your advantage if you are tracking conversions.
You need to prepare your ad library.
Make sure you have the best content from existing campaigns in the search, display and video networks. 
You need to prepare and fix your product feed.
Optimize your product feed. For marketing campaings to work, you want to take full advantage of what Performance Max campaigns have to offer.
Want to get started with Performance Max?
Reach out to us at Jack Pine Media to get started on your journey to better ad campaigns.